Photo Credit: Air Italy
Back in February, the State of Qatar announced that it had reached an important agreement with U.S. authorities over a long-running dispute involving its government-owned national airline, Qatar Airways.  A little over two weeks later and a little known Italian airline going by the name of Meridiana Fly revealed a big strategic change just months after Qatar Airways had taken a 49% stake in the carrier.
Initially, the Qatari investment wasn't entirely surprising – Qatar Airways has taken stakes in a number of airlines, including the owner of British Airways and Iberia as well as South America's LATAM Group and Hong Kong-based Cathay Pacific.  More recently, Qatar Airways even attempted to buy a stake in American Airlines although decided not to pursue that idea after its advances were rebuffed by the airline.
But it soon became clear that Qatar wasn't merely making a passive investment in Air Italy's parent company AQA Holding.  Along with a complete rebranding (the first thing to change was the Sardinian airline's name as it rebranded to Air Italy) came a complete change in strategy as it transformed from being a mainly regional carrier – moving its operating base from Olbia to the industrial Italian heartland of Milan.
Air Italy's fleet would be bolstered by the addition of five Airbus A330-200 long-haul aircraft – all of which would be borrowed from Qatar Airways.  The fleet would also gain the latest generation Boeing 737 MAX 8 aircraft – again, belonging to Qatar Airways but delivered new to Air Italy.  With the addition of new aircraft, Air Italy would also expand its route network – to Bangkok in the East and to New York City and Miami in the United States.
By 2022, the airline wants to have grown its fleet by as many as 50 aircraft and has plans to start taking delivery of brand new Boeing 787 Dreamliner's next year.
So far, the two events that occurred earlier this year seem fairly unrelated.  Now, however, some lawmakers in the United States say Qatar's investment in Air Italy, as well as its major shift in business strategy, is an attempt by Qatar to subvert the agreement it reached with the U.S.
For the past few years, the three biggest airlines in the United States – American, Delta and United Airlines – have been locked in a bitter dispute with the so-called Middle East Three or ME3.  These are the three largest airlines in the Middle East and comprise Emirates, Etihad Airways and Qatar Airways.
These three airlines have been accused of receiving billions of dollars in illegal State-funded subsidies and in turn capacity dumping with loss-making fares in an effort to force other airlines out of the market.  The U.S. carriers were unhappy with the rapid expansion of Persian Gulf airlines into the United States and wanted the government to take action.  A lobby group called the Partnership for Open and Fair Skies that they funded claimed failure to act would result in the loss of thousands of American jobs.
The deal that the State Department struck with Qatar didn't go nearly as far as the U.S. carriers had initially demanded – they basically wanted the Open Skies agreement which allows airlines like Qatar Airways to fly freely to and from the United States to be rewritten and effectively limit the number of flights the airline could operate – a little like rules imposed by the Canadian and Australian governments.
Instead, the final deal involved Qatar Airways agreeing to release fully audited financial results and within two-years publicly disclosing any significant new transactions with other state-owned enterprises.  A side note of the deal, which was seized on by U.S. carriers was a statement from Qatar Airways saying that, at present, it had no plans to open any so-called fifth freedom routes to the U.S.
The agreement seemed to draw a line under the dispute – the U.S. carriers, including Atlanta-based Delta Air Lines, claimed victory while business seemingly carried on as normal for Qatar Airways.  At the same time, lobbying from the Partnership for Open and Fair Skies stopped almost overnight – in fact, when we contacted the group earlier this year requesting comment about Qatar's financial results, a spokesperson refused to be drawn on the matter.
Now, though, the bitter dispute has suddenly resurfaced and it's been brought about by yet another route expansion by Air Italy into the United States – this time to Los Angeles and San Francisco.  While some see the new routes as a boon for passengers that offer direct flights on currently underserved routes, the Partnership for Open & Fair Skies has a very different opinion.
"With the announcement of new routes from Air Italy to the U.S., fueled by money from Qatar Airways, the government of Qatar has demonstrated a stunning lack of respect for President Trump and Secretary of State Pompeo," claims Scott Reed, who's a  campaign manager at the Partnership for Open & Fair Skies.
The full statement from the lobby group continues:
"Qatar Airways has received over $25 billion in documented subsidies from its government owner, in violation of the Open Skies agreement with the U.S."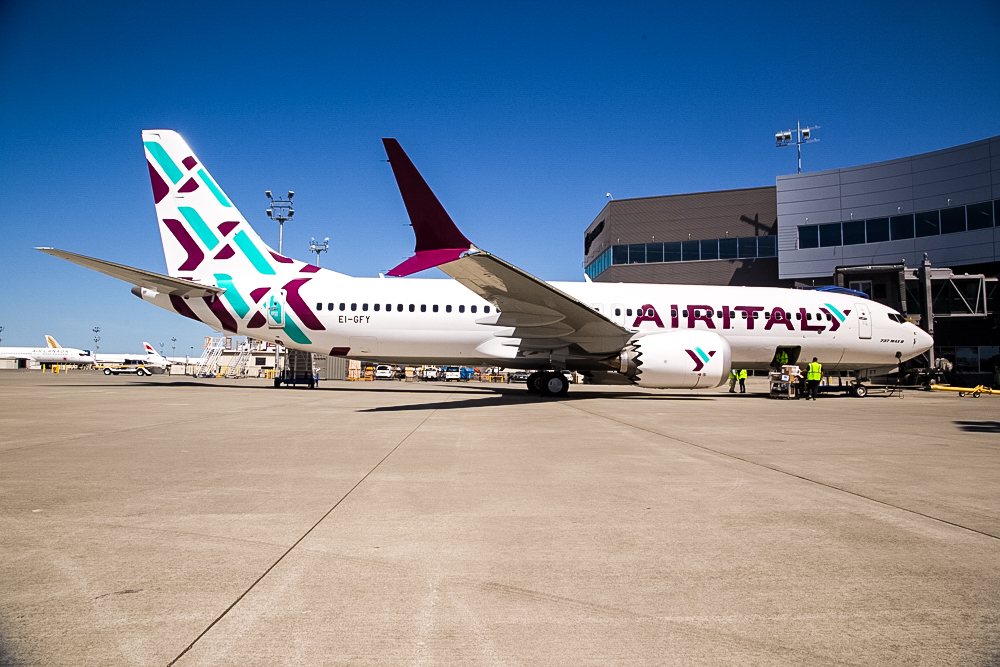 "When the Trump administration negotiated an agreement with Qatar earlier this year to protect American jobs and restore fair competition to international aviation, the Qatari government agreed that its state-owned airline would not launch future 'fifth freedom' flights to the U.S."
"By exploiting its investment in Air Italy to create a loophole and dodge this pledge, Qatar has violated this agreement and the trust of the United States. What is now clear is that Qatar Airways has no intention of playing by the rules and of working cooperatively with the American government. We expect the Trump administration will take strong action and stand up for American workers in response to these violations."
Interestingly, Air Italy has has just inaugurated a new service to Delhi and will soon begin flying direct to Mumbai.  The flights will allow the Indian diaspora to travel seamlessly from these two cities to the United States via Milan.  Three of Air Italy's four U.S. destinations are in the Top Five cities of U.S. metropolitan areas with large Asian Indian populations.
The new connectivity afforded by Air Italy's route network is likely to have infuriated Delta who only recently announced plans to restart services between the United States and Mumbai – a market it said had long been "impacted by government-subsidized Middle Eastern airlines."
Meanwhile, one of Qatar Airway's largest passenger markets has always been India – especially in connecting Indian citizens between their mother country and the West through its Doha hub.  It's entirely possible to think that Qatar Airways could be using Air Italy as a proxy for its own expansion plans.
Who's in the right and who's in the wrong pretty much depends which side of the fence you sit on.  There are strong arguments and opinions on both sides and while Air Italy's expansion is definitely a good thing for passengers, it's not hard to understand why U.S.-based carriers are aggrieved.
---
What side of the fence are you on?
Mateusz Maszczynski
Mateusz Maszczynski honed his skills as an international flight attendant at the most prominent airline in the Middle East and has been flying throughout the COVID-19 pandemic for a well-known European airline. Matt is passionate about the aviation industry and has become an expert in passenger experience and human-centric stories. Always keeping an ear close to the ground, Matt's industry insights, analysis and news coverage is frequently relied upon by some of the biggest names in journalism.