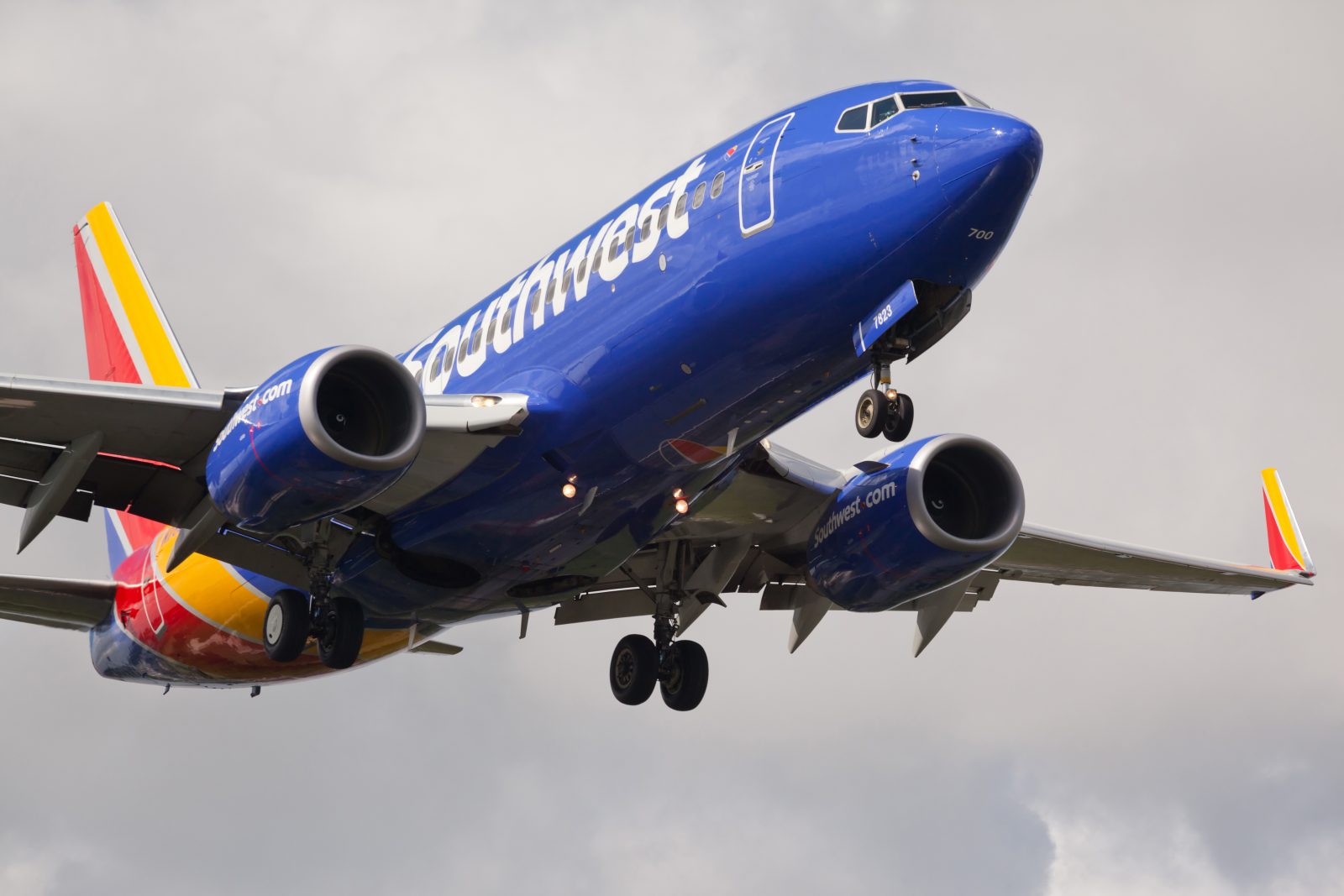 Carlos Yudica / Shutterstock.com
Southwest Airlines took a hit of $75 million from its travel meltdown in October which saw the Dallas-based carrier cancel more than 2,000 flights over a six-day period. Thousands more flights were delayed and hundreds of thousands of passengers were stranded for days after a just few hours of disruption in Florida spiralled out of control.
The figure was revealed on Thursday as Southwest published its financial results for the third quarter of 2021. The airline described the meltdown as one of two "headwinds" that had sliced into October's operating revenues. The other headwind is the "lingering effects" of the Delta variant dampening travel demand.
Along with direct costs associated with the delays and cancellations, Southwest also said customer refunds and 'gestures of goodwill' made up some of the $75 million cost of October's meltdown.
Chief executive Gary Kelly admitted that the airline had been "aggressive" with its plans for the quarter but that the number of available staff fell below what was actually required to operate the planned schedule.
When bad weather hit the Florida area for a few hours on October 8, Southwest found itself with planes and crew out of position but not enough staff spare to recover the operation quickly. The situation quickly escalated and by the next day, Southwest had cancelled around 30 per cent of its scheduled flights.
The travel misery rolled into the next day with a similar number of cancellations and delays before Southwest started to get on top of the situation.
Along with the direct embarrassment caused by the cancellations, Southwest also had to dismiss allegations that the meltdown had actually been caused by a coordinated pilot sickout in response to the airline's vaccine mandate.
"We have reined in our capacity plans to adjust to the current staffing environment, and our ontime performance has improved, accordingly," noted Kelly on Thursday.
"We are aggressively hiring to a goal of approximately 5,000 new Employees by the end of this year, and we are currently more than halfway toward that goal," he continued.
Kelly said he was "encouraged with renewed momentum in leisure and business traffic" but that Southwest had reined in planned capacity for 2022 based on "more conservative staffing assumptions".
The Delta variant and accompanying surge in COVID-19 directly attributed to a $300 revenue hit leaving Southwest with a loss of $135 million for the quarter.
Mateusz Maszczynski
Mateusz Maszczynski honed his skills as an international flight attendant at the most prominent airline in the Middle East and has been flying throughout the COVID-19 pandemic for a well-known European airline. Matt is passionate about the aviation industry and has become an expert in passenger experience and human-centric stories. Always keeping an ear close to the ground, Matt's industry insights, analysis and news coverage is frequently relied upon by some of the biggest names in journalism.