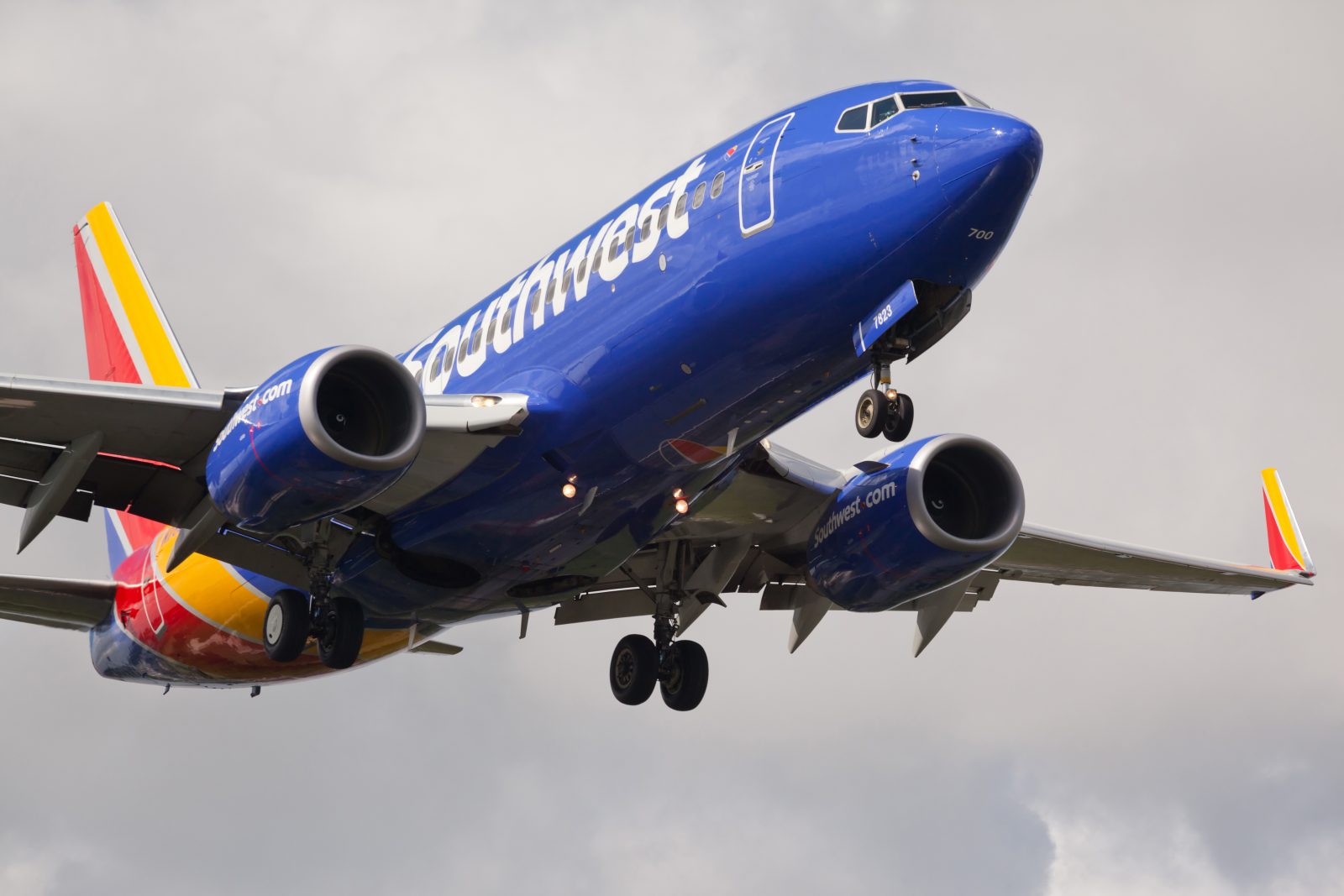 Shutterstock
There was a 58% increase in dangerous laser strike incidents on pilots in the United States in the last two years to a new record high of 9,723 laser strikes in 2021. New generation lasers have the ability to completely incapacitate an airline pilot while flying a plane with hundreds of passengers onboard.
According to data from the Federal Aviation Administration (FAA), California was the worst affected state with 12,758 recorded laser strikes – nearly double the number of laser strikes in Texas which was the second-worst affected state.
Perhaps unsurprisingly, the vast majority of laser strikes occur on Friday and Saturday's, while the FAA recorded a sharp increase in reports during October and November. Worryingly, 47 pilots were injured in laser strikes last year.
FAA Administrator Steve Dickson said laser strikes posed a "serious threat to the safety of the pilot, the passengers and everyone in the vicinity of the aircraft".
The number of laser strike incidents recorded in the U.S. has increased by 250% since the FAA started keeping records in 2010.
In January 2020, a pilot was temporarily blinded by a laser while landing at Sarasota-Bradenton International Airport in Florida. A United Airlines pilot also reported a laser being pointed into the cockpit of the Airbus A319.
A police helicopter was dispatched to trace the culprit and a man was arrested after he also pointed the laser at the police helicopter.
Last year, a Virgin Atlantic flight from London Heathrow to Tel Aviv was forced to return after the Captain was injured by a laser strike shortly after takeoff. The Boeing 787 Dreamliner initially continued onto Israel but the pilot could only see out of one eye and his eyesight was becoming progressively worse.
Thankfully, the aircraft landed safely and without further incident.
In the U.S., the FAA has the power to fine offenders $11,000 per violation or $30,800 for multiple offences. In 2021 alone, the FAA issued $120,000 in fines for laser strikes.
Mateusz Maszczynski
Mateusz Maszczynski honed his skills as an international flight attendant at the most prominent airline in the Middle East and has been flying throughout the COVID-19 pandemic for a well-known European airline. Matt is passionate about the aviation industry and has become an expert in passenger experience and human-centric stories. Always keeping an ear close to the ground, Matt's industry insights, analysis and news coverage is frequently relied upon by some of the biggest names in journalism.