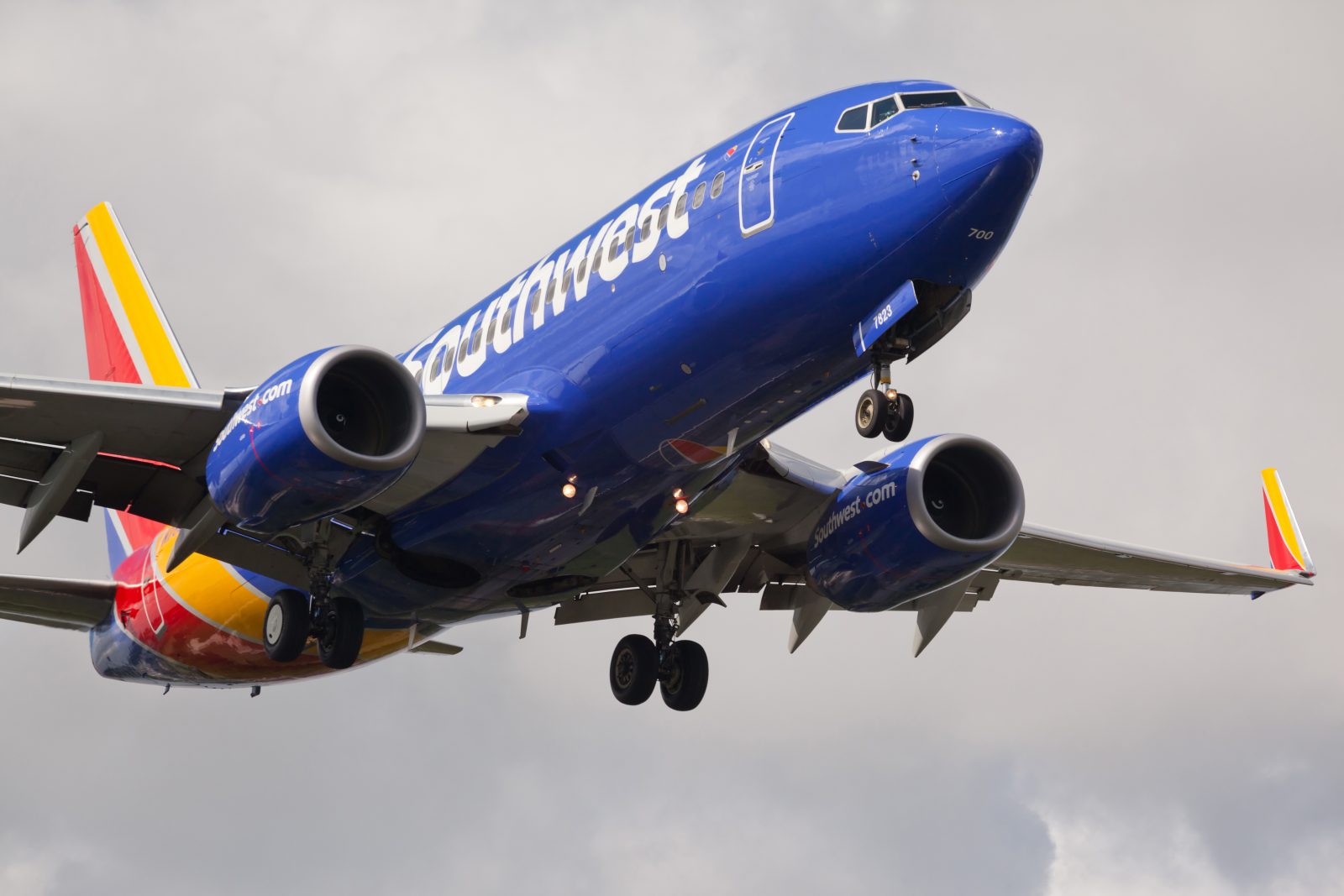 Yudica / Shutterstock.com
A man has been charged with interfering with flight crew members and attendants after he threatened two flight attendants and then urinated in the corner of the aircraft galley where food and drink are prepared. If found guilty, the charge carries a maximum sentence of 20 years in prison and a $250,000 fine.
The incident occurred onboard a Southwest Airlines flight from Dallas to Burbank, California last Friday. The flight attendants were so concerned for their safety that the Captain diverted the Boeing 737 to Albuquerque where the suspect was taken into custody.
Samson Hardridge, 33, of Lancaster, California, appeared in federal court on Wednesday where he was formally charged and will remain in custody until at least Friday where a decision on his continued detention will be made.
Prosecutors allege that Hardridge "yelled and threatened" at two flight attendants and "infringed upon their personal space" during a dispute about where he should stand while waiting to use the lavatory.
According to an affidavit submitted to the court by an FBI Special Agent, Hardridge got up from his assigned seat shortly after takeoff to use the lavatory at the back of the plane. The lavatory was already occupied so Hardridge initially stood in the aft galley while he waited his turn.
One of the flight attendants asked Hardridge to wait in the aisle as there wasn't enough room in the galley for him to stand but this apparently incensed Hardridge.
He initially asked the two female flight attendants if they wanted to see his penis before turning towards the aircraft door and peeing in the corner of the galley. When the flight attendants reprimanded him, Hardridge allegedly became "very hostile" and called the crew members "dumb bitches".
Despite fearing that they might be attacked, one of the flight attendants asked Hardridge to clean up his urine but he continued his hostile behavior.
The flight attendants were so concerned that someone onboard might be hurt that they contacted the Captain and requested the flight be diverted.
In the last few weeks, there has been a flurry of federal prosecutions of unruly passengers which have come on the orders of the Attorney General as part of a concerted attempt to stem a surge of disruptive and sometimes violent onboard behavior.
Delta chief executive Ed Bastian continues to call for a national no-fly list of disruptive passengers who have been found guilty of a federal crime. The idea has been rejected by other US-based airlines but Bastian argues that "holding individuals accountable for criminal behavior shouldn't be a controversial or partisan issue".
Mateusz Maszczynski
Mateusz Maszczynski honed his skills as an international flight attendant at the most prominent airline in the Middle East and has been flying throughout the COVID-19 pandemic for a well-known European airline. Matt is passionate about the aviation industry and has become an expert in passenger experience and human-centric stories. Always keeping an ear close to the ground, Matt's industry insights, analysis and news coverage is frequently relied upon by some of the biggest names in journalism.