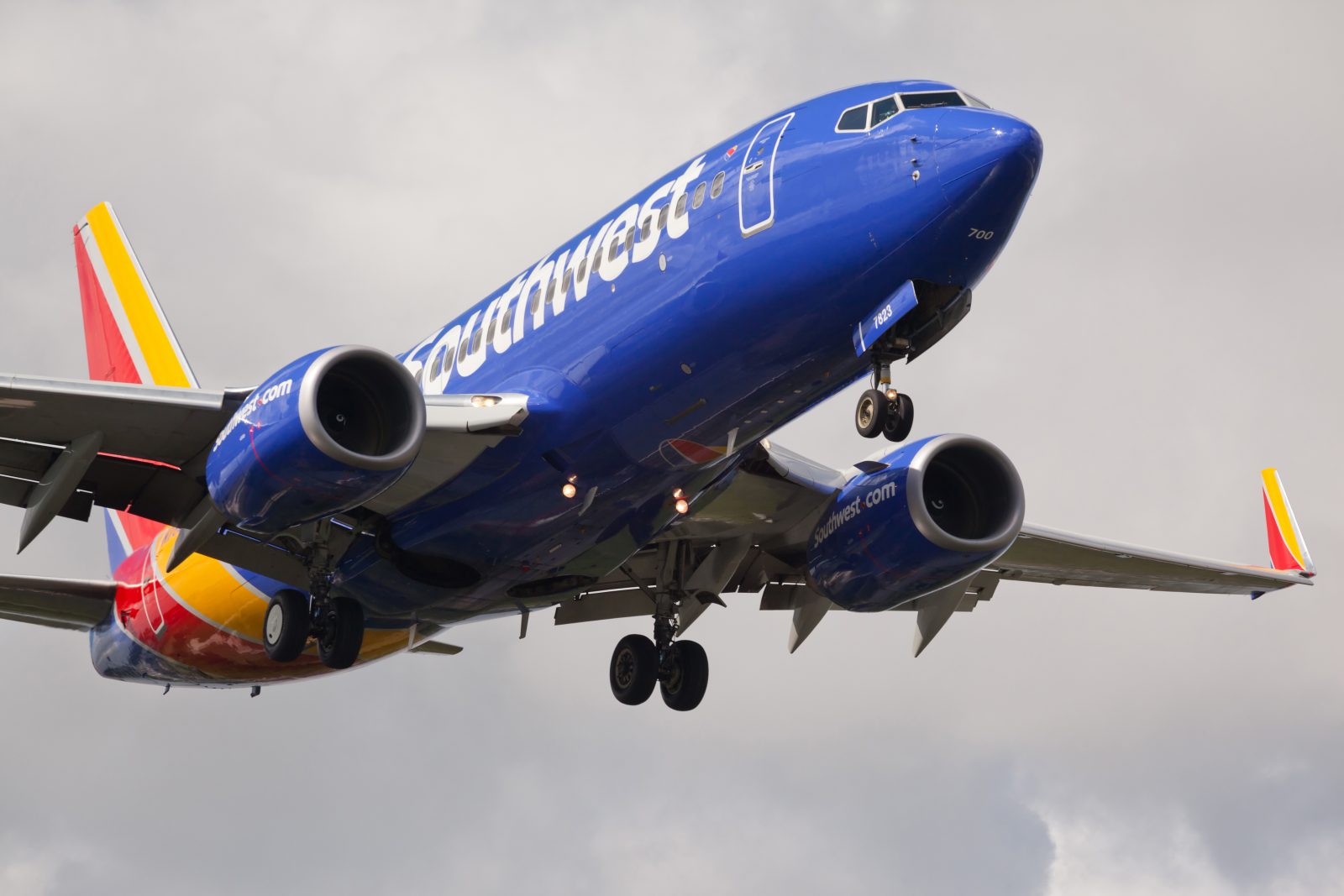 Yudica / Shutterstock.com
A man has been sentenced to one year and nine months in federal prison after being found guilty of sexually assaulting his female seat mate on a Southwest Airlines flight from St. Louis, Missouri, to Atlanta.
Now registered as a sex offender, Scott Russell Granden, 36, of St. Louis was convicted of abusive sexual contact aboard an aircraft following the incident on March 25, 2021.
According to an affidavit submitted to the court by the FBI, Granden sexually assaulted his seatmate who was an emergency room nurse who was traveling home after a grueling shift at the hospital.
After Granden tried to make small talk with the victim, she put in her AirPods and attempted to get some sleep only to find Granden's hand on her thigh. Initially, the victim thought there had been turbulence and that Granden was nervous but he then moved his hand up towards her groin.
The victim pushed Granden's hand away and tried to get back to sleep but he again put his hands on her thigh and then moved it towards her groin.
The victim responded by pushing his hand away again but he then nuzzled into her and attempted to kiss her on the neck.  She again tried to ignore what was happening but Granden slapped her on the thigh and said he needed to use the lavatory.
When the victim got up to let Granden past, he smacked her on the buttocks. Once Granden had left, the victim alerted flight attendants who moved her to an alternative seat and called law enforcement to meet the plane on arrival.
On arrival in Atlanta, Granden was led off the plane as he shouted homophobic abuse and "racial epithets at one of the officers.
"When this defendant started groping and sexually harassing the female passenger in the next seat, he humiliated and degraded her," commented U.S. Attorney Kurt R. Erskine.
"We will not tolerate this type of behavior on an airplane, and this sentence shows the consequences for such abusive sexual conduct."
Philip Wislar, Acting Special Agent in Charge of FBI Atlanta warned that reports of inflight sexual assault were on the rise despite a high-profile zero-tolerance campaign against unruly passenger behavior.
Mateusz Maszczynski
Mateusz Maszczynski honed his skills as an international flight attendant at the most prominent airline in the Middle East and has been flying throughout the COVID-19 pandemic for a well-known European airline. Matt is passionate about the aviation industry and has become an expert in passenger experience and human-centric stories. Always keeping an ear close to the ground, Matt's industry insights, analysis and news coverage is frequently relied upon by some of the biggest names in journalism.