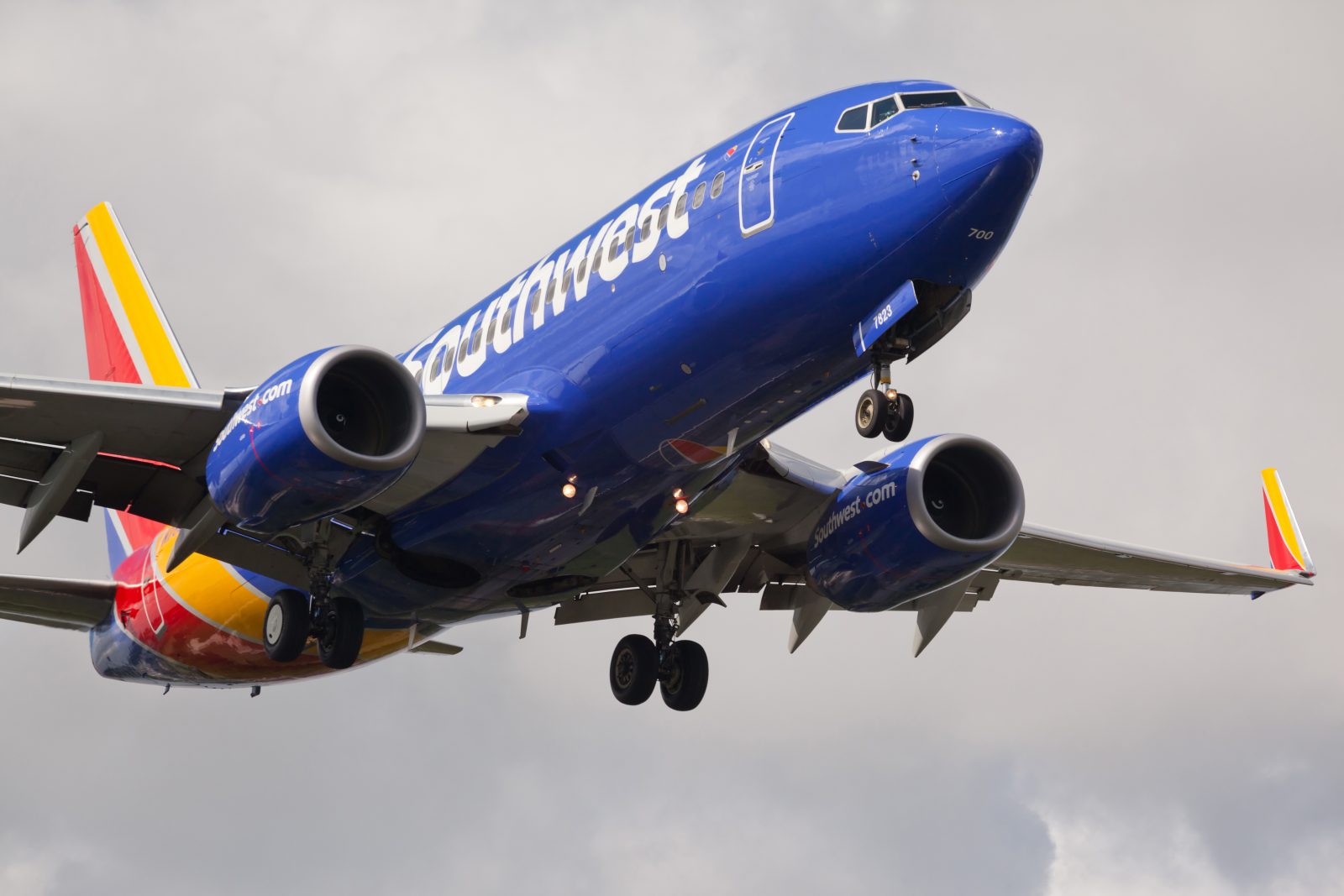 Shutterstock
Flight attendants at Southwest are preparing to hold an informational picket against the airline on September 27 in an escalating dispute over protracted contract talks that have been dragging on for more than four years.
Around 18,000 flight attendants represented by the TWU Local 556 union are demanding Southwest increase pay and make major changes to work rules but little progress has been made and the two sides appear to be deadlocked.
In an effort to get talks moving again, the union has now filed for mediation which could involve a federally appointed mediator helping to produce "productive dialog" between the union and Southwest.
Lyn Montgomery, the union's president told flight attendants in a recent memo that "repeated attempts" to engage Southwest in talks had failed. Montgomery says her members are exhausted, overworked and disenfranchised.
"Never before in the history of Southwest Airlines have flight attendants' working conditions deteriorated so rapidly," the union said in a recent information video about the dispute.
The union claims working conditions are "crippling" the quality of life of flight attendants.
The call for mediation came after Southwest sent a memo to flight attendants that promised a new contract would offer 'industry leading' pay but with concessions attached.
The memo has roiled flight attendants but the airline insists it is "committed to working toward reaching an agreement and has proposed industry-leading pay and quality-of-life enhancements for our flight attendants, while also proposing efficiencies to help manage the company's costs".
Adam Carlisle, vice president of labor relations at Southwest said the "mediation process can be helpful in facilitating discussions that allow the parties to reach an agreement, and we look forward to hearing from the National Mediation Board about next steps."
Mateusz Maszczynski
Mateusz Maszczynski honed his skills as an international flight attendant at the most prominent airline in the Middle East and has been flying throughout the COVID-19 pandemic for a well-known European airline. Matt is passionate about the aviation industry and has become an expert in passenger experience and human-centric stories. Always keeping an ear close to the ground, Matt's industry insights, analysis and news coverage is frequently relied upon by some of the biggest names in journalism.