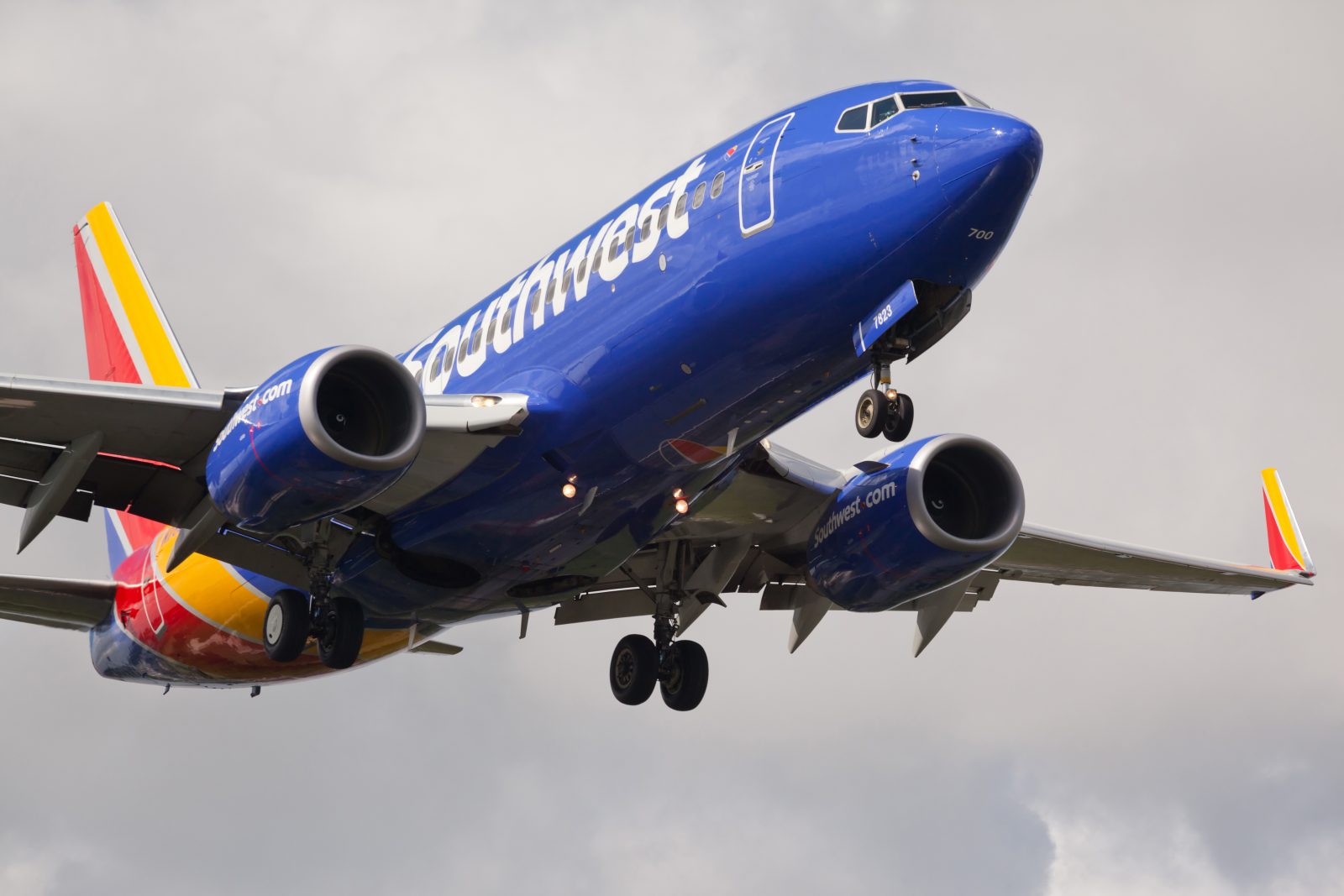 Shutterstock
A pregnant woman who was dragged from a Southwest Airlines plane by police officers at Baltimore International Airport in 2017 over a dispute about her allergies is continuing to pursue a lawsuit against the airline and the State of Maryland over her treatment which she alleges amounts to battery and negligence.
Anila Daulatzai, a visiting assistant professor of Women's Studies and Islamic Studies at Havard University, made headlines in September 2017 when shaky cellphone video footage of her being forcibly removed from the Southwest flight to Los Angeles went viral.
Daulatzai ended up being dragged off the packed Boeing 737 aircraft after she raised concerns about two service animals being on the aircraft because she had an allergy to dogs.
In her lawsuit, Daulatzai claims she told flight attendants that she had a dog allergy but that it wasn't that severe or life-threatening. Nonetheless, flight attendants offered her access to an EpiPen to treat a severe anaphylactic shock and then a police officer boarded and asked her about a potential food allergy.
Despite Daulatzai's protests that she didn't suffer from a food allergy, the Captain told her personally that he didn't feel "comfortable" with her on the plane and police officers forcibly removed her from her seat.
Once off the aircraft, she was taken into custody and charged with a slew of offenses including disorderly conduct, failure to obey a reasonable and lawful order, disturbing the peace, obstructing and hindering a police officer and resisting arrest.
Daulatzai has pursued a years-long legal campaign against both Southwest and the State of Maryland, claiming her removal from the aircraft and subsequent arrest were "racially motivated" and that "Southwest's concerns about her allergies were pretextual".
Despite the serious allegations, federal judges have repeatedly sided with Southwest's motion to have the case dismissed on the grounds that it was protected by the Airline Deregulation Act which gives carriers the right to refuse transport if they believe it's not safe for a passenger to be onboard.
In Daulatzai's case, there appears to be confusion or a misunderstanding over just how serious her allergies were and Southwest argued the Captain had the right to make a decision in the heat of the moment and with the information he had available to him.
Even days after the incident, there was significant confusion over what actually unfolded onboard the aircraft. Some media reports claim Daulatzai demanded an EpiPen and also wanted the dogs removed from the plane because she was suffering from a "life-threatening" allergy.
Other reports claim the police only forcibly removed Daulatzai when she refused to walk off the aircraft.
The socio-cultural anthropologist had asked a federal court for permission to submit a third amended complaint in an effort to win at least $75,000 in compensation but a federal judge opined in June that Daulatzai's attempt was "futile" and dismissed her request.
Despite the setback, Daulatzai is pursuing an appeal in the United States Court of Appeals for the Fourth Circuit. An opening brief is due to be submitted to the court by September 2022 but the entire process could stretch on for months to come.
Southwest declined to comment on the ongoing legal challenge.
Mateusz Maszczynski
Mateusz Maszczynski honed his skills as an international flight attendant at the most prominent airline in the Middle East and has been flying throughout the COVID-19 pandemic for a well-known European airline. Matt is passionate about the aviation industry and has become an expert in passenger experience and human-centric stories. Always keeping an ear close to the ground, Matt's industry insights, analysis and news coverage is frequently relied upon by some of the biggest names in journalism.