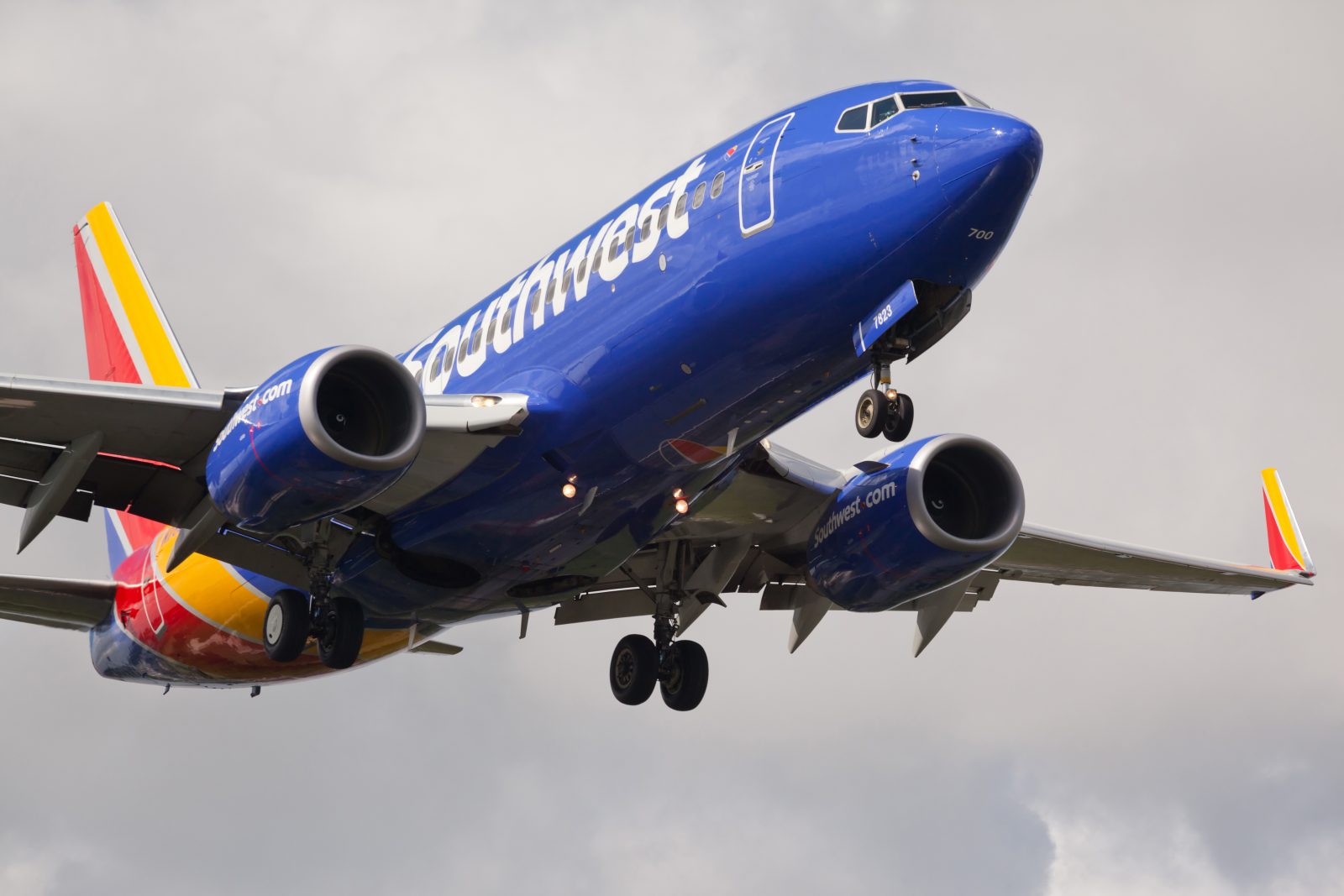 Southwest Airlines
Southwest Airlines is facing flak over how flight attendants on a flight from Orlando to Pheonix on Saturday handled a passenger who spewed "racial slurs and misogynistic venom" at a female passenger of Indian heritage who was sitting directly behind him.
Saarah Sareshwala, a software engineer at Cisco and Duo Security, was traveling home after attending the Grace Hopper Celebration of Women in Computing conference in Florida when the male suspect launched a seemingly unprovoked attack against her.
After a long week of conferences, Saarah's husband Faraaz said in a series of tweet's that his wife was trying to get some rest on the flight and had laid her head on her tray table as she tried to sleep.
Without warning, Faraaz claims the man sitting in front of her "violently pushed his seat back in an attempt to hurt Saarah". In fact, he had pushed his seat back so violently that Saarah thought she might be injured so left her seat to go to the bathroom and check for any marks.
When @saarahfaraaz returned from the bathroom, her seatmates explained their interaction with the man and told Saarah to inform the flight crew. When Saarah did, all the crew initially offered was to switch seats with not even a reprimand for the aggressor (wtf @SouthwestAir?).

— Faraaz Sareshwala (@fsareshwala) September 25, 2022
Only when the mother brought up (to another flight attendant) that this was actually physical assault, they offered to call the police. Saarah and her seatmates began to communicate via notes on a napkin. pic.twitter.com/JsmzpJ4p6v

— Faraaz Sareshwala (@fsareshwala) September 25, 2022
Here's one of the pages that Gabi [last name redacted], one of Saarah's seatmates, wrote down: pic.twitter.com/oBfsCkQlOZ

— Faraaz Sareshwala (@fsareshwala) September 25, 2022
She initially believed what had happened was an accident but her seatmates had been awake at the time and witnessed what had just happened.
When they confronted the suspect, he allegedly told them "the f**king bitch got what was coming for her." He then threatened the witnesses and told one to "stay in your f**king lane, b**ch".
"While Saarah was in the bathroom, flight attendants began serving drinks. The man and his wife discussed using their seat in this way again so that Saarah's drink would spill on her," Faraaz continued.
On Saarah's return from the bathroom, the flight attendants were informed and they immediately offered to find another seat for her away from the suspect. Saarah declined because she "felt safer with her current seatmates who witnessed the ordeal".
Saarah remained in her assigned seat for the remainder of the flight while the "man kept spewing racial slurs and misogynistic venom at Saarah" and "kept pushing his seat back in an attempt to hurt Saarah."
The flight attendants did not rebuke the suspect but once an allegation of physical assault was made, they arranged for law enforcement to meet the aircraft on arrival in Phoenix.
On arrival in Arizona, officers from the Phoenix Police Department stopped the suspect and interviewed Saarah but referred the case to the FBI because the incident took place over the Gulf of Mexico.
"Saarah is back home safe now but even after many, many hours, her head still hurts with a sharp pain where she was hit," Faraaz said in a tweet on Saturday. "We still don't know why he became so violent. However, I do know that my wife has never felt so violated, voiceless, and powerless."
Saarah's seatmate, Gabi Calhourn has since spoken out, saying on Twitter that "words cannot describe how vile this man was."
"An act so intentionally harmful followed with hateful slurs is a lifetime of this behavior being condoned and encouraged. I can only hope this matter gets addressed properly."
In a statement, a spokesperson for Southwest told us: "After being made aware of a situation on a Southwest flight yesterday, the Crew requested law enforcement meet the aircraft upon arrival."
"Southwest Airlines maintains zero-tolerance for any type of alleged harassment or assault on our Customers or Employees," the emailed statement continued.
It is not yet known whether the FBI will pursue a criminal investigation.
The Grace Hopper Celebration of Women is believed to be the world's largest gathering of women in computing. The event is named after Rear Admiral Grace Hopper who one of the first women to receive a doctorate degree in mathematics.
In 2016, Hopper was posthumously awarded the Presidential Medal of Freedom for her contributions to the field of computing.
---
Updated with a statement from Southwest Airlines.
Mateusz Maszczynski
Mateusz Maszczynski honed his skills as an international flight attendant at the most prominent airline in the Middle East and has been flying throughout the COVID-19 pandemic for a well-known European airline. Matt is passionate about the aviation industry and has become an expert in passenger experience and human-centric stories. Always keeping an ear close to the ground, Matt's industry insights, analysis and news coverage is frequently relied upon by some of the biggest names in journalism.