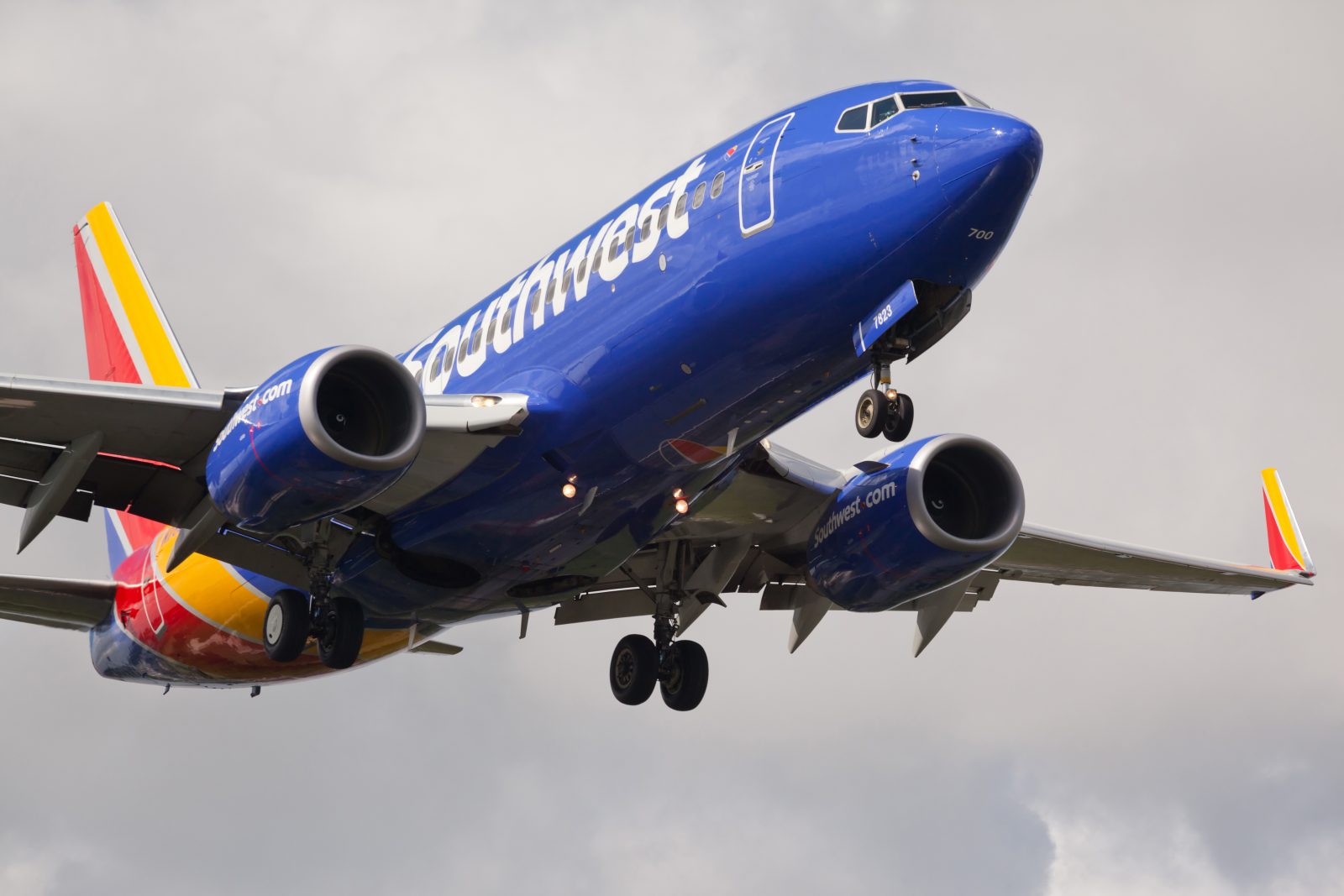 Shutterstock
Southwest Airlines says it is on track to get pilots, flight attendants and airplanes in position for a major reboot on Friday that should see the embattled carrier operate a nearly normal schedule.
After days of mass cancellations that have prompted a federal investigation, Southwest chief executive Bob Jordan told staffers late on Wednesday that the carrier was close to completing a 'big Herculean' task to get crew in the right position for a huge reset.
Although Southwest's woes were initially prompted by a severe winter storm, the resulting operational meltdown has been blamed on the Dallas-based carrier's archaic crew scheduling systems that left the airline with no idea where its pilots and flight attendants were.
In a transcript of a video message first obtained by aviation insider JonNYC on Twitter, Jordan said the airline's scheduling department had finally managed to track down all of its crew members and rebuild their rosters.
The airline has admitted that it needs to update its crew scheduling computer systems and that schedules had to be manually rebuilt over the last few days. While that work was being completed, Southwest drew down its schedule by more than two-thirds, leaving tens of thousands of customers stranded.
But Jordan now says that Southwest will be adding in more flights on Thursday, although the main task will be to 'deadhead' or position crew members across the Southwest network in order to fully restart operations from Friday morning.
"Everything looks food from the crew's perspective," Jordan told staffers. "Everyone will be in place. Everyone's been assigned, and they should be assigned to be in place for Friday… And that's frankly much better than we expected."
"It looks like we're heading back to normalcy," Southwest's chief operating officer Andrew Watterson chimed in.
According to data provided by Flight Aware, Southwest has wiped nearly 60 per cent of its schedule for Thursday, while cancellations for Friday are two digits – for the time being at least.
As for getting passengers and their luggage where they want to be, that could take slightly longer to resolve. In terms of the mountains of luggage that have piled up across the nation's airports, Southwest says a 'giant effort' is underway to ship lost luggage back to their owners.
Some bags will work their way back on Southwest flights, but the airline is also land trucking many bags and is filling up spare capacity on commercial air freight services provided by the likes of FedEx.
Mateusz Maszczynski
Mateusz Maszczynski honed his skills as an international flight attendant at the most prominent airline in the Middle East and has been flying throughout the COVID-19 pandemic for a well-known European airline. Matt is passionate about the aviation industry and has become an expert in passenger experience and human-centric stories. Always keeping an ear close to the ground, Matt's industry insights, analysis and news coverage is frequently relied upon by some of the biggest names in journalism.