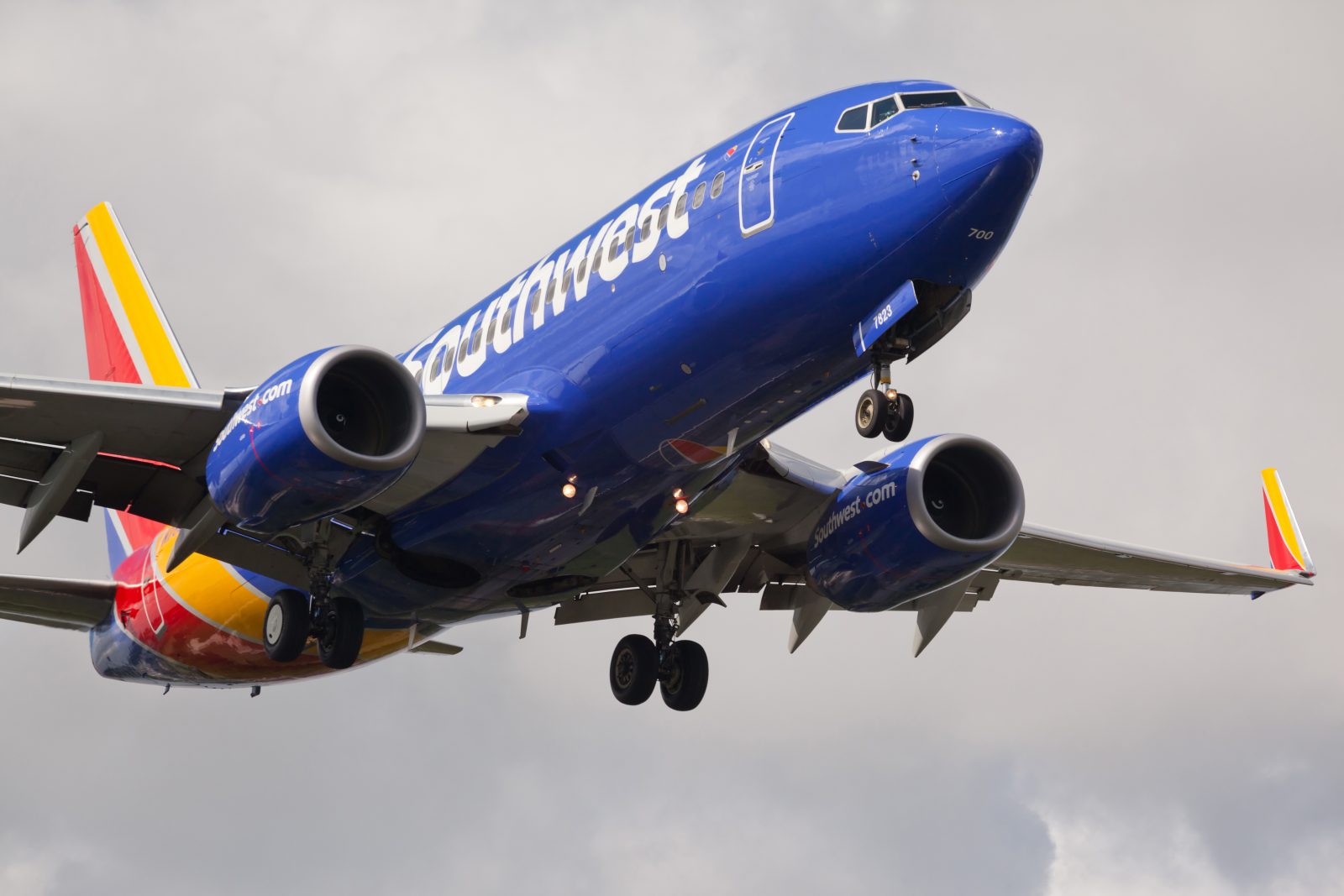 Shutterstock
Southwest Airlines is to give away millions of dollars worth of gift vouchers to its own employees as an apology for the 'physical and emotional toll' of working through the Dallas-based carrier's infamous operational meltdown over the Christmas and New Year holiday season.
The giveaway will be made in the form of 'SWAG' points – an internal currency that can be used by employees to make purchases from an online store. SWAG points are normally used as a reward for good performance or to mark length of service milestones.
On Friday, Southwest chief executive Bob Jordan told staffers in an internal memo that the airline would gift them 25,000 SWAG points each. The giveaway is part of a major effort by Southwest's senior leadership team to calm tensions amongst disgruntled workers who endured the brunt of anger from the Christmas meltdown.
According to the Dallas Morning News, 25,000 SWAG points could be converted into roughly $400 worth of gift cards. With around 66,000 active employees, the total bill for Southwest could, therefore, top $25 million.
SWAG points can also be used to buy flights and hotels, as well as Southwest merchandise and a wide range of other third-party products.
On Friday, Southwest said it expected to swing to a fourth-quarter loss as a result of the meltdown, with losses forecast as high as $825 million by the airline's own calculations.
In a financial update, the airline blamed huge revenue losses, along with compensation payouts and a huge Rapid Rewards giveaway for impacted customers, for the bulk of those losses. Premium and 'additional compensation' for employees has also hit Southwest's bottom line.
The airline said additional employee expenses would be "partially offset" by lower fuel bills and profit-sharing costs.
Rather than demanding compensation, however, many Southwest employees have instead been directing their energy at demanding that the carrier invests in new technology to avoid a repeat of last month's meltdown.
The Southwest flight attendant union has been particularly vocal about the carrier's archaic scheduling system, which has been identified as one of the primary causes of December's flight nightmare.
Lyn Montgomery, president of the TWU 556 flight attendant union, has repeatedly called on Southwest to replace antiquated legacy computer systems that are still in use at the airline. Montgomery dismissed the SWAG point giveaway, saying: "nothing will make it right until Southwest invests in its technology and its workers."
Mateusz Maszczynski
Mateusz Maszczynski honed his skills as an international flight attendant at the most prominent airline in the Middle East and has been flying throughout the COVID-19 pandemic for a well-known European airline. Matt is passionate about the aviation industry and has become an expert in passenger experience and human-centric stories. Always keeping an ear close to the ground, Matt's industry insights, analysis and news coverage is frequently relied upon by some of the biggest names in journalism.