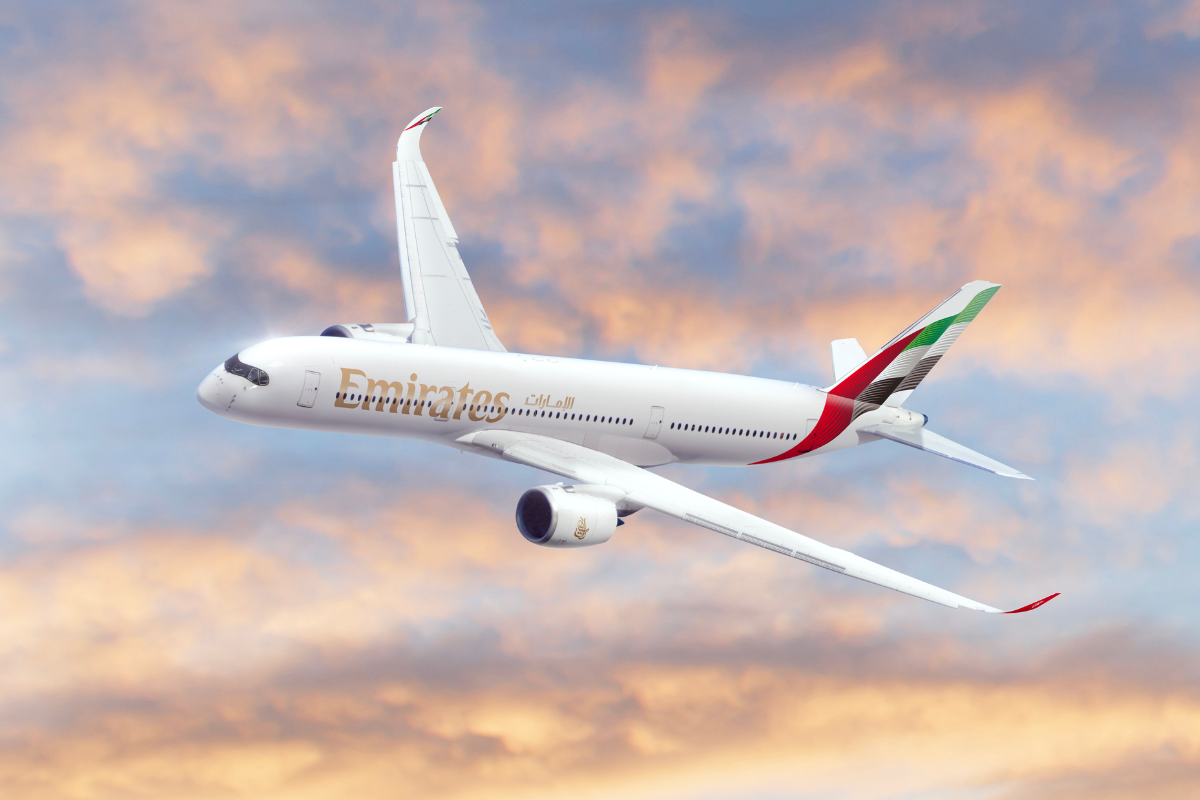 Emirates has reached a multi-billion-dollar deal with European aircraft manufacturer Airbus for 15 additional A350-900s despite criticism from the airline's president, Sir Tim Clark, over the plane's Rolls-Royce engines.
The agreement was announced on day four of the Dubai Air Show, although without the fanfare that has accompanied previous deals struck between Emirates and other suppliers during the event, including with Airbus rival Boeing.
Emirates had been in talks with Airbus over a potential order for the larger stretched -1000 version of the A350, but Sir Tim had publicly expressed concerns about the performance of the Rolls-Royce XWB-97 jet engines, suggesting they were 'defective'.
Rolls-Royce has denied that there is anything materially wrong with the engines (which are the only ones available for the A350-1000) but the manufacturer admitted that the engine faced additional challenges operating in hot, humid and sandy environments like Dubai.
Unable to seal a deal for the A350-1000, Airbus had to settle for a purchase agreement for an additional 15 of its smaller A350-900, adding to the 50 that Emirates already has on order.
The airline said the planes will be used to open up new ultra-long-haul flights with flight times of up to 15 hours from Dubai.
"The A350-900s will add to our fleet mix and we are pleased to announce additional orders for this aircraft type," commented Emirates chairman Sheikh Ahmed bin Saeed Al Maktoum on Thursday.
Addressing the Rolls-Royce controversy, Sheikh Al Maktoum added: "We will work closely with Airbus and Rolls-Royce to ensure our aircraft deliver the best possible operating efficiency and flying experience for our customers."
Emirates placed its initial order for 50 A350-900s in 2019 and was originally meant to start taking delivery of the planes in May of this year. That delivery timeline has now slipped significantly and the airline now expects to start operating its first A350 next August.
In addition to the 95 additional aircraft ordered from Boeing on Monday, Emirates' outstanding order book now stands at a staggering 310 aircraft.
Mateusz Maszczynski
Mateusz Maszczynski honed his skills as an international flight attendant at the most prominent airline in the Middle East and has been flying throughout the COVID-19 pandemic for a well-known European airline. Matt is passionate about the aviation industry and has become an expert in passenger experience and human-centric stories. Always keeping an ear close to the ground, Matt's industry insights, analysis and news coverage is frequently relied upon by some of the biggest names in journalism.