Photo Credit: Qatar Airways
The United States is in the middle of a tax reform debate that could see major tax cuts for "hardworking Americans," according to Georgia's Republican Senator Johnny Isakson.  The so-called 'Tax Cuts and Jobs Act' is already pretty controversial but hidden between the reams of recommendations is a proposal which could have a big impact on the fortunes of Gulf airlines like Emirates, Etihad and Qatar Airways.
According to Reuters, the U.S. Senate Committee on Finance has passed Senator Isakson's amendment to force certain airlines to pay U.S. incorporate tax if specific conditions are met.  Isakson has been quick to confirm the amendment was intended to "protect Georgia airline employees" because of foreign airlines that "deny fair market access."
Under the proposal, foreign airlines would no longer benefit from a U.S. tax exemption if two conditions are met.  First, if the airline's home country doesn't have an income tax treaty with the U.S. and second if the airline's home country has fewer than two departures and arrivals from American carriers per week.
According to the Inland Revenue, neither the UAE or Qatar have a tax treaty in place with the U.S.  At present no American carriers fly to either country – American Airlines, United and Delta say they were forced to pull their services because of "unfair, anti-competitive practices" by Emirates, Etihad and Qatar (the so-called, ME3)
Clearly, if this proposal becomes law then this could have a big impact on the fortunes of Middle East airlines.  After suffering a torrid year, Emirates reported a 111% jump in half-yearly profits – partly driven by an uptick in traffic on its U.S. flights.
This is just the latest salvo between the Big Three American carriers and the ME3.  The Partnership for Fair and Open Skies, a pressure group funded by American, United and Delta, accuse the ME3 of receiving "massive government subsidies" that distort the playing field and put American jobs at risk.
The U.S. airlines want the Trump administration to take action to "level the playing field" – a little bit like how the Canadian government imposed strict caps on how many flights the Middle East airlines could operate to Canada per week.  So far, Trump hasn't really wanted to tackle the situation head on but action like the 'Laptop Ban' really affected business for Gulf carriers.
Isakson is the Senator for Georgia, where Delta Air Lines is based.  Atlanta Airport is also the busiest airport in the world (by some measures).  His spokesperson has been quoted as saying:
"This provision supports American jobs by providing a level playing field and mutual fairness in international passenger aviation.  Foreign airlines should not receive preferential tax treatment if their countries choose not to open their markets to U.S. companies."
But not everyone is so convinced the Middle East airlines are quite so bad for American business.  Last week, Qatar Airways launched a massive publicity campaign aimed at getting the U.S. public and decision makers on its side.  Qatar says it supports 123,000 American jobs and directly helps the U.S. tourism industry by flying 3.1 million visitors to the country every year.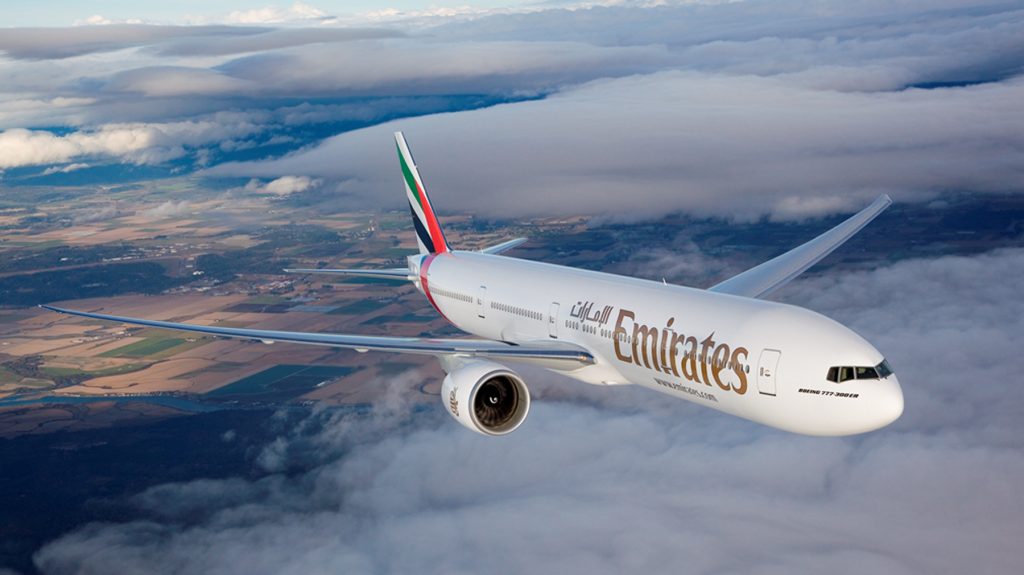 Both Emirates and Etihad Airways, both based in the UAE have long made similar arguments – and their business is especially welcomed by Seattle-based aircraft manufacturer Boeing.
At the Dubai Air Show, which finished yesterday, Emirates announced a $15.1 billion deal to purchase 40 Boeing 787-10 aircraft.  Emirates claims the deal will "create and support over 78,000 additional jobs in US aerospace manufacturing."
And fellow UAE airline, flydubai also chose Boeing for a huge order of 225 Boeing 737MAX aircraft – valued at $27 billion.  Even Boeing said the deal would sustain "tens of thousands of direct and indirect jobs in Boeing's U.S. factories and network of suppliers."
So far, we haven't had any response from any of the airlines that might be impacted by this big change.  The Partnership for Fair and Open Skies has also not yet publicly commented on the proposal.
Mateusz Maszczynski
Mateusz Maszczynski honed his skills as an international flight attendant at the most prominent airline in the Middle East and has been flying throughout the COVID-19 pandemic for a well-known European airline. Matt is passionate about the aviation industry and has become an expert in passenger experience and human-centric stories. Always keeping an ear close to the ground, Matt's industry insights, analysis and news coverage is frequently relied upon by some of the biggest names in journalism.