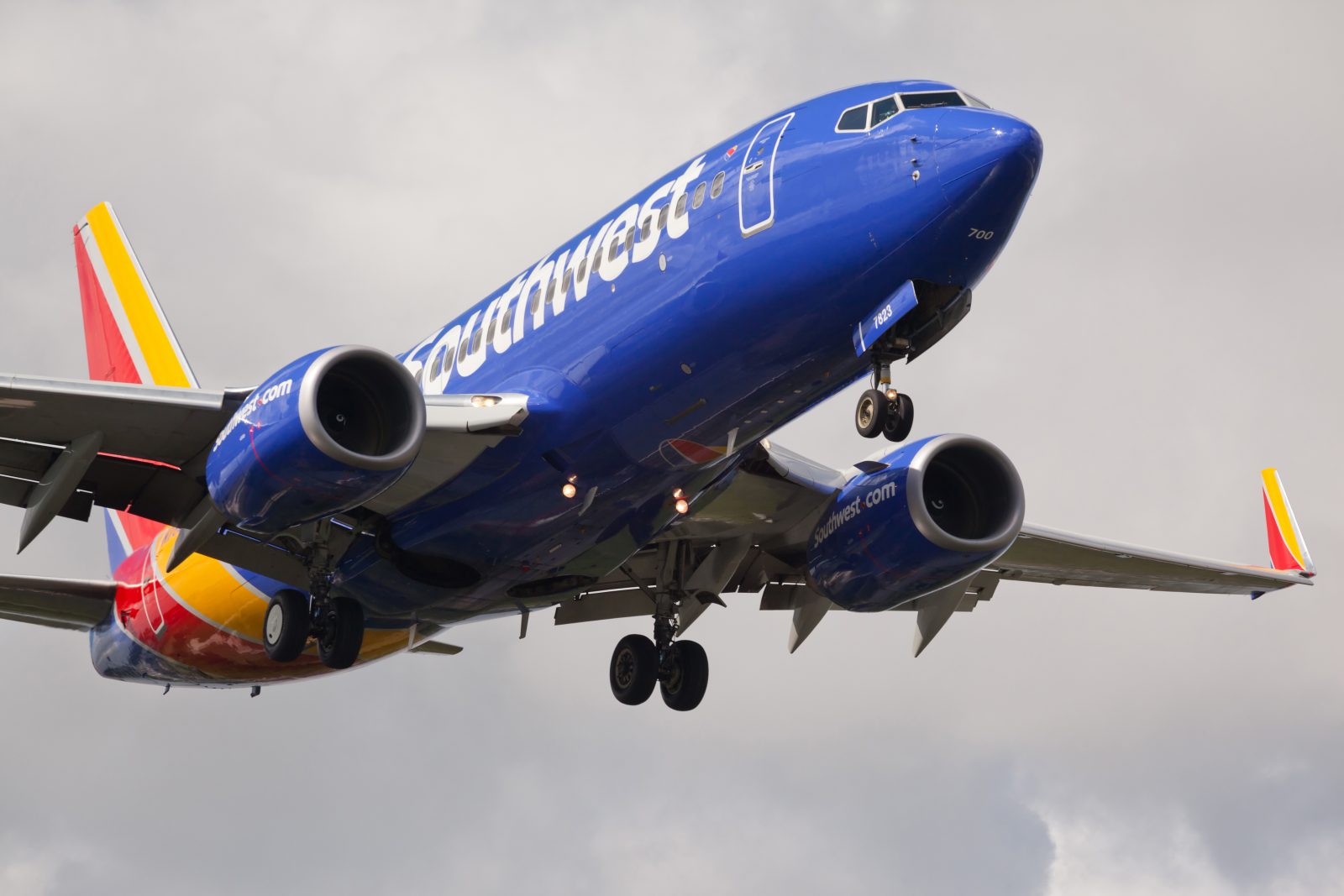 Carlos Yudica / Shutterstock
Southwest Airlines will finally start to bring in-seat power to its aircraft as part of a new $2 billion investment in the customer experience which will also see the carrier offer faster WiFi, larger overhead bins and more self-service options on its website and mobile app.
The announcement comes just two months after Bob Jordan took over the top role as chief executive at the Dallas-based airline. Jordan said on Wednesday that his vision to "modernize and enhance" the Southwest Airlines experience was inspired by the company's founder.
"You can never stop working to get better, and as our beloved Founder Herb famously said, 'If you rest on your laurels, you'll get a thorn in your butt!'," Jordan commented.
A whole slew of new investments has been announced, including:
USB A and USB C power ports at every seat
Faster and more reliable gate-to-gate WiFi
Larger overhead lockers capable of storing more cabin baggage
More alcohol and beverage options
New functionality and self-service options on the Southwest website and mobile app
Doubling the number of free movies that can be streamed onto personal devices
Unfortunately, some of these improvements won't be seen by the majority of passengers overnight and the reality is that the big-ticket items might take some time to see the light of day.
In terms of in-seat power, charging points won't be seen on the first Southwest aircraft until "early 2023" with the delivery of the airline's newest Boeing 737MAX aircraft.
Jordan was unable to say when a retrofit program would start or how long it might take to install charging points across the massive Southwest fleet. There are also no plans to install plug sockets for larger device charging, although newer devices with USB C compatibility might be just fine.
The larger overhead bins are also only coming to new aircraft due to be delivered from early next year, and space could remain constrained on older planes for some time to come.
Southwest also said some of the additional functionality to be added to the website was merely "on the horizon" and did not commit to a date. A new fare bundle called Wanna Get Away Plus, however, is expected to launch later this month.
Mateusz Maszczynski
Mateusz Maszczynski honed his skills as an international flight attendant at the most prominent airline in the Middle East and has been flying throughout the COVID-19 pandemic for a well-known European airline. Matt is passionate about the aviation industry and has become an expert in passenger experience and human-centric stories. Always keeping an ear close to the ground, Matt's industry insights, analysis and news coverage is frequently relied upon by some of the biggest names in journalism.