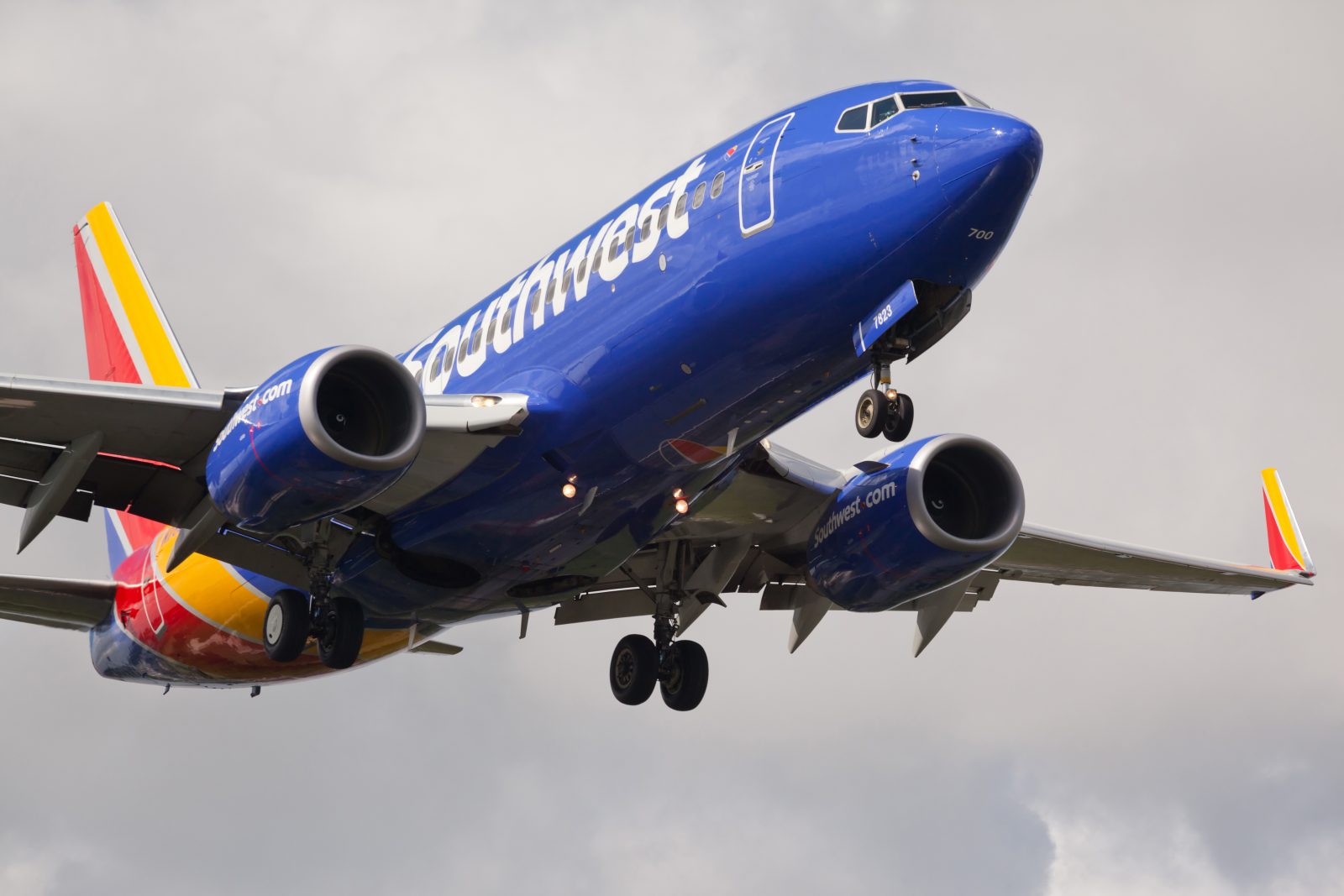 Shutterstock
Southwest Airlines has been forced to backpedal on a decision to stop allowing passengers with severe nut allergies from pre-boarding the aircraft ahead of all other customers to give them extra time to wipe down their seats and tray tables.
In response to an official complaint to the Department of Transportation (DOT), the airline said the change in boarding priority was down to an "unintentional internal miscommunication" but said reverting to a long-established and legally compliant boarding method would have to wait.
A group of allergy advocacy groups, including 'No Nut Traveler' had accused Southwest of 'refusing' to comply with federal law following the rule change in September 2022. The official complaint calls on the DOT to slap Southwest with hefty civil penalties for 'wanton disregard' of disability laws.
But Southwest says the complaint should be thrown out because it only stopped nut allergy sufferers from pre-boarding for a short time and has already taken action to reverse its ill-fated policy change.
In fact, Southwest says it has long allowed nut allergy sufferers to pre-board so that they can clean their seats and trays to remove any remnants of nut dust or other allergens. Southwest only stopped serving peanuts onboard its aircraft in 2018 but kept the long-established pre-boarding policy in place.
At the start of September, however, the airline accidentally moved nut allergy sufferers from its pre-boarding group to its 'extra time boarding group', which comes after pre-boarding and Group A boarding.
Southwest argues that Extra Time Boarding is an important part of its open seating model and part of its low-cost business model – presumably, because passengers in Group A have paid extra for the privilege to be the first passengers onboard the aircraft to grab the best seats.
The airline says it noticed its mistake and decided to reverse the policy before the official complaint was filed but that it wouldn't be until the middle of December that nut allergy sufferers could once again pre-board due to union work rules.
As first reported by aviation reports Seth Miller, advocacy groups had argued that Southwest was in breach of the DOT regulations that require airlines to offer preboarding to passengers with a disability to need additional time to be seated safely and at no extra cost.
In a similar complaint made against American Airlines, the DOT found that an airline would violate this rule if it refused to let a nut allergy sufferer preboard so that they can secure their seating area.
In a statement, a spokesperson for Southwest said the airline told the DOT on November 4 that it was reversing its policy, some 14 days before the complaint was filed. The spokesperson pointed out that customers with severe nut allergies always had priority boarding but that they were accustomed to boarding before Group A.
On its website, Southwest does not mention that nut allergy sufferers can preboard in order to wipe down their seats and tray tables.
Mateusz Maszczynski
Mateusz Maszczynski honed his skills as an international flight attendant at the most prominent airline in the Middle East and has been flying throughout the COVID-19 pandemic for a well-known European airline. Matt is passionate about the aviation industry and has become an expert in passenger experience and human-centric stories. Always keeping an ear close to the ground, Matt's industry insights, analysis and news coverage is frequently relied upon by some of the biggest names in journalism.