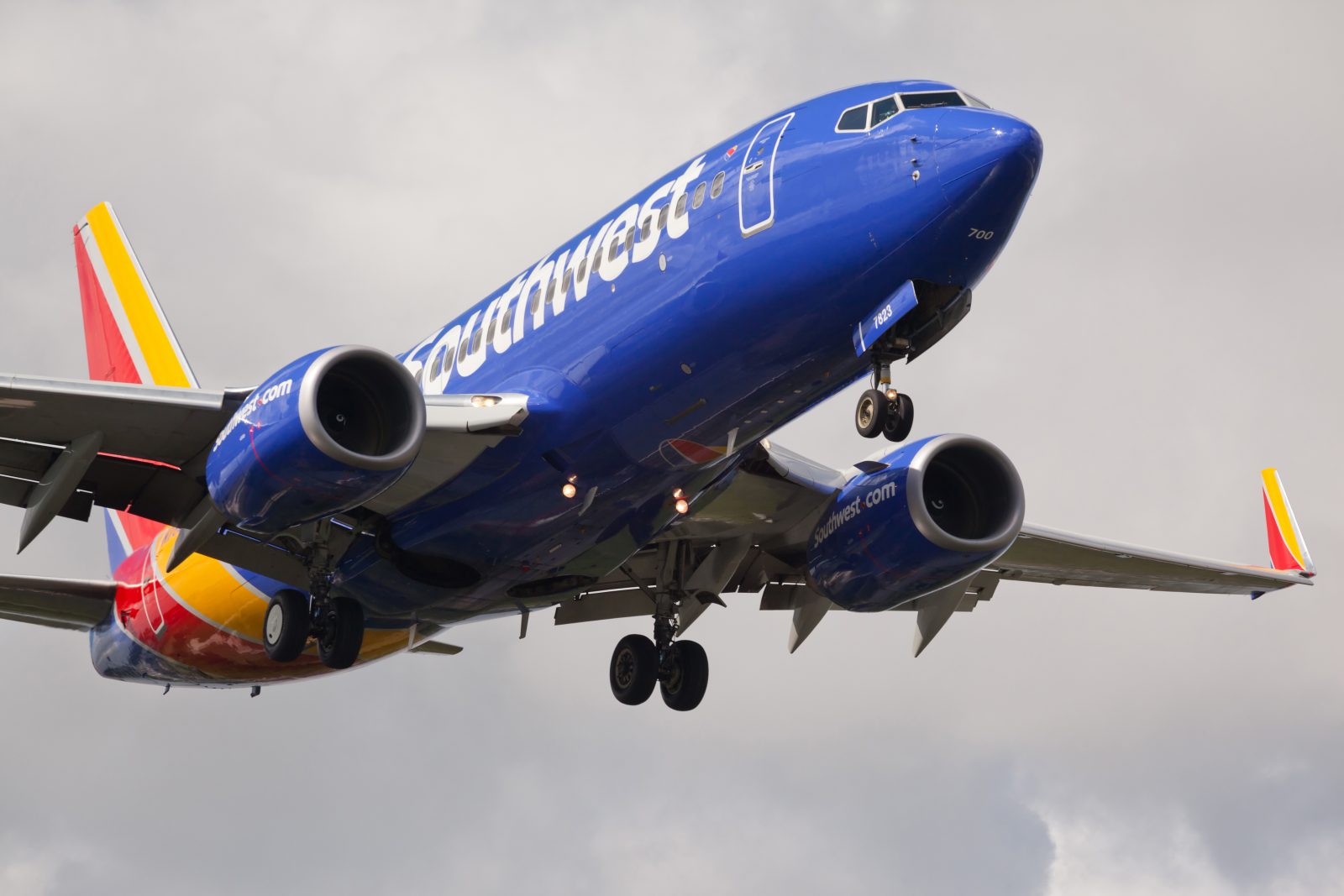 Shutterstock
The National Transport Safety Board (NTSB) said on Saturday that it was investigating a "possible runway incursion and overflight" in which a FedEx Express aircraft nearly landed on top of a packed Cancun-bound Boeing 737 operated by Southwest Airlines at Austin Bergstrom Airport.
The terrifying incident occurred after the Southwest Airlines aircraft was apparently cleared to takeoff from the same runway that the FedEx-operated Boeing 767 was cleared to land on amid heavy fog that was hanging over the area at the time.
Air traffic control transcripts appear to suggest that tower controllers cleared the Southwest Airlines flight to takeoff before a short time later confirming to the pilots of the FedEx aircraft that they were clear to land on the same runway.
The pilots of the FedEx plane noticed at the last moment that they could collide with the Southwest Plane after they broke through the fog and aborted the landing.
In a recording of air traffic control transmissions, a pilot on the FedEx plane commands the Southwest pilots: "Southwest abort. —FedEx is on the go".
Data supplied by fight tracking website Flight Radar 24 shows the two aircraft quickly banking away from one another in opposite directions in order to avoid a collision.
The same data suggests that the two aircraft got as close as 500 feet apart before they both turned in opposite directions.
In a statement, the NTSB said it was "investigating a surface event at Austin-Bergstrom International Airport Saturday, a possible runway incursion and overflight involving airplanes from Southwest Airlines and FedEx."
No further details were immediately provided by the agency.
Despite the potentially catastrophic near miss, the Southwest flight continued its flight to Cancun, where it landed without further incident around two hours later on Saturday morning.
The incident comes just weeks after a high-profile near-miss between a Delta Air Lines Boeing 737 and American Airlines Boeing 777 at JFK Airport on Friday, January 13.
In that incident, the American Airlines jet apparently taxied in front of the Delta Air jet as it was accelerating along the runway for takeoff. The pilots of the Delta jet were alerted to a potential collision by quick-reacting air traffic controllers and managed to perform an emergency stop on the runway.
An investigation is still underway into that incident but both accidents raise serious questions about safety systems protecting American travelers.
Mateusz Maszczynski
Mateusz Maszczynski honed his skills as an international flight attendant at the most prominent airline in the Middle East and has been flying throughout the COVID-19 pandemic for a well-known European airline. Matt is passionate about the aviation industry and has become an expert in passenger experience and human-centric stories. Always keeping an ear close to the ground, Matt's industry insights, analysis and news coverage is frequently relied upon by some of the biggest names in journalism.