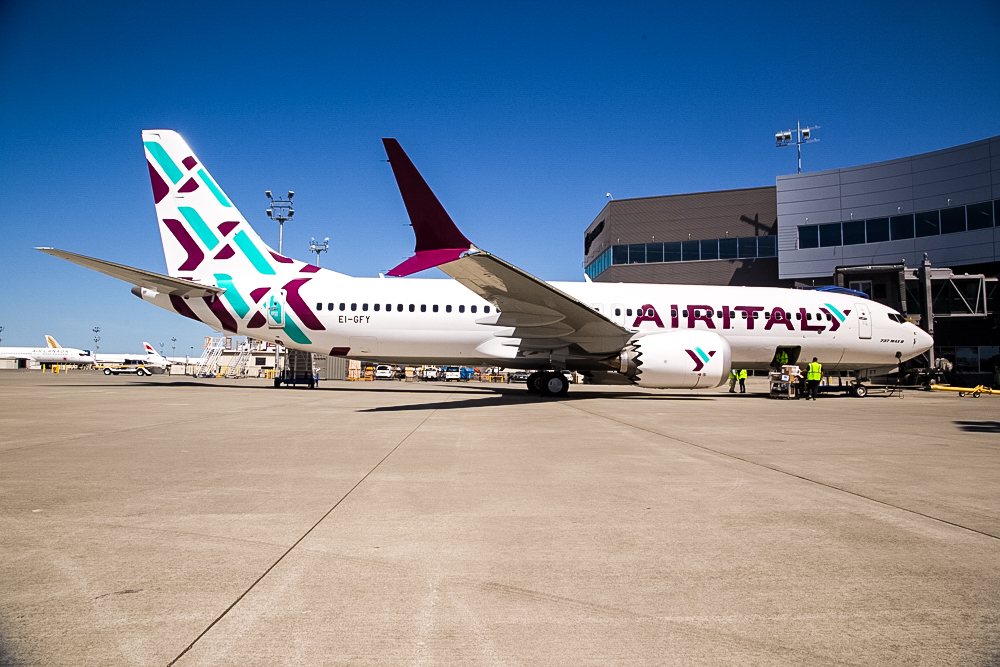 Photo Credit: Air Italy
Italian media reports suggest the fate of Air Italy could be decided on Tuesday with the possibility of liquidating the venture a real possibility according to sources who are said to be familiar with the matter. Air Italy is 49 per cent owned by Qatar Airways and was relaunched in 2018.
In its first year of operation as Air Italy, the airline lost €164 million – nearly three times the loss it reported in 2017 when the Sardinia-based airline was still known as Meridiana.
Italian newspaper Corriere della Sera claims Air Italy has recorded an even higher loss for 2019, although official figures haven't yet been published.
Qatar Airways announced its intention to invest in Meridiana in 2016 and the transaction closed in September 2017. Several months later, Meridiana Fly announced it would be rebranding as Air Italy.
A significant change in business strategy quickly followed with Air Italy announcing it would swap out its regional and charter business with long-haul expansion to North America with Qatari-loaned Airbus A330's. An order for Boeing 737MAX aircraft was also meant to revitalise Air Italy's short-haul operation.
With losses continuing to mount, sources claim an extraordinary general meeting of shareholders originally scheduled for February 18, has been urgently brought forward to Tuesday at the request for majority owner Aga Khan who holds the other 51 per cent stake in Air Italy.
The Italian civil aviation authorities, ENAC, is said to have been closely monitoring the situation at Air Italy and is asking for more money to be pumped into the business. The airline, however, is said to be struggling to find additional capital.
Qatar Airways cannot invest more because it would take the airline above the threshold allowed for it to retain a European Union air licence. Outsider investors, meanwhile, have apparently rebuffed advances made by Air Italy.
Last year, Air Italy said losses should be expected after significant new investment to "address historical issues from Meridiana". The airline has been hit by a number of operational challenges, including the worldwide grounding of the Boeing 737MAX.
Air Italy has also faced criticism from several U.S. airline and lawmakers who have accused the airline of being a 'Trojan horse' for Qatar Airways to expand into the United States.
Air Italy has been contacted for comment.
Mateusz Maszczynski
Mateusz Maszczynski honed his skills as an international flight attendant at the most prominent airline in the Middle East and has been flying throughout the COVID-19 pandemic for a well-known European airline. Matt is passionate about the aviation industry and has become an expert in passenger experience and human-centric stories. Always keeping an ear close to the ground, Matt's industry insights, analysis and news coverage is frequently relied upon by some of the biggest names in journalism.